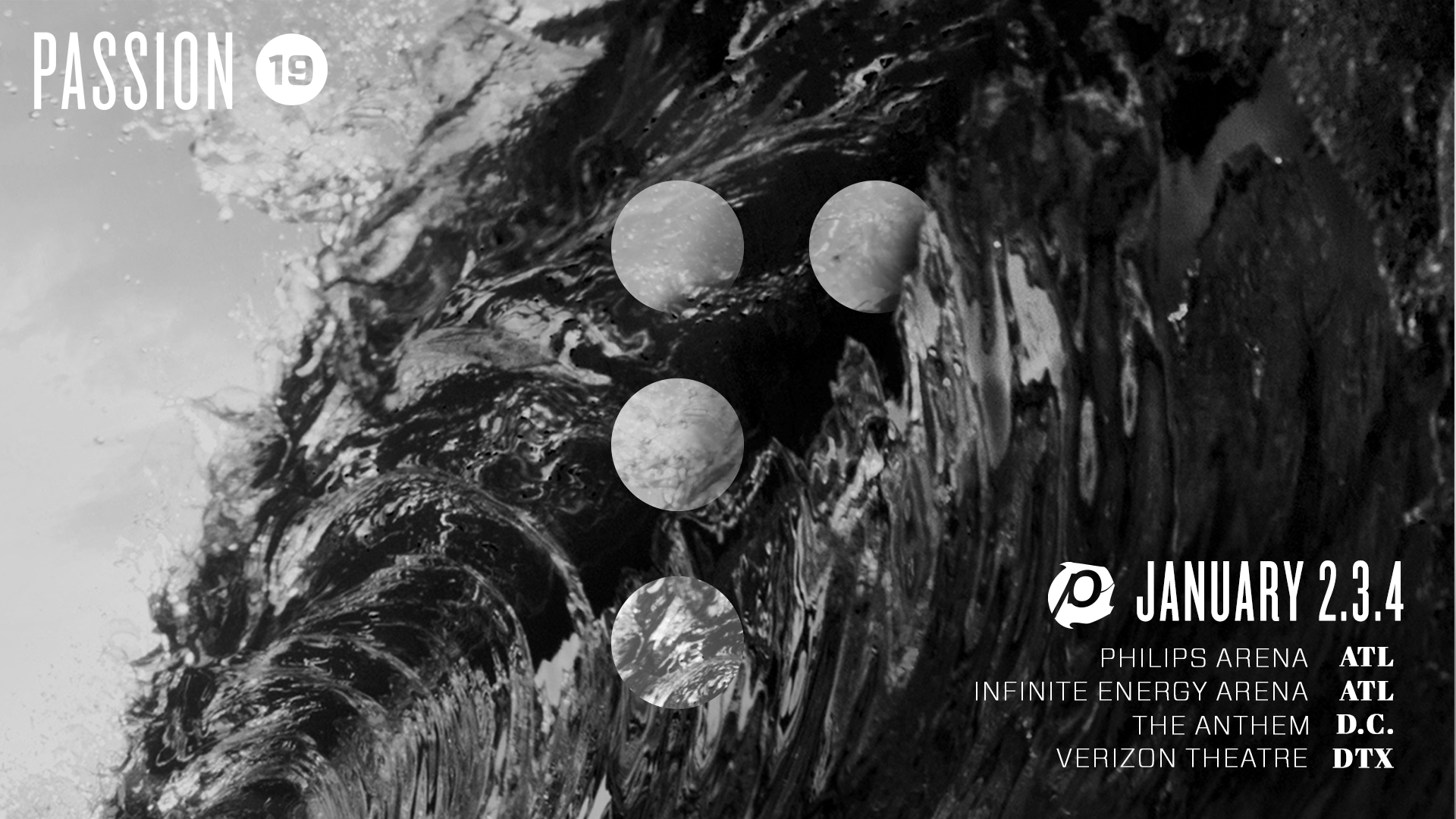 Passion19
Join us for Passion 2019!
January 2-4, 2019
Philips Arena, Atlanta, Georgia
PASSION exists to see a generation leverage their lives for what matters most...to live in such a way that your journey on earth counts for what is most important in the end...the fame of the One who rescues and restores, and the privilege you have to amplify His name in everything you do.
"YES LORD, WALKING IN THE WAY OF YOUR TRUTH, WE WAIT EAGERLY FOR YOU, FOR YOUR NAME AND RENOWN ARE THE DESIRES OF OUR SOULS." Isaiah 26:8
Carmel believes PASSION is a significant investment of your time and resources in your personal journey with Christ, in building relationships with others and an opportunity to receive encouragement to live the gospel in word and deed on your campuses with everything you have.
This year's speakers are Matt Chandler, Louie Giglio, Christine Caine and Chad Veach, with worship leaders and music artists David Crowder, Kari Jobe & Cody Carnes, LeCrae and Mosaic MSC.
We only have 50 tickets available!
Sign up NOW!
Passion19 costs $250 and includes: one $139 Passion ticket, round-trip transportation, 2 nights lodging, all meals while at the conference*
*Does not include dinner and lunch at the Mall of Georgia as we travel.
Your non-refundable deposit of $50 is due by October 7th, with the balance due by Nov 30th.