Preteen Blessing Retreat
MAKING MEMORIES, MAPPING OUT DIRECTIONS, MARKING A SPIRITUAL MILESTONE
Preteens who make the transition from childhood to being a teenager the right way succeed in big ways. Such Milestones need to be celebrated and remembered in big ways. CarmelKidz ministry has created Preteen Blessing Retreats, specifically for 6th graders, where parents and preteens get to make memories, map out principles to develop a God-Sense, and mark a Milestone together.
2023 Dates:
March 24-26: Boy's Retreat
March 31-April 2: Girl's Retreat
Registration for both retreats opens January 9, 2023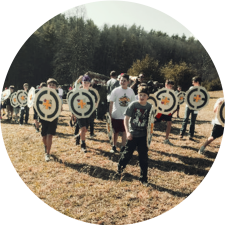 To learn more about Preteen Blessing Retreats and other Preteen events, contact
Michelle Embry, CarmelKidz Minister.