Get Started
Carmel Counseling Center welcomes you! We are a place of hope for healing and restoration. Our team of Licensed professionals are committed to helping you grow and find meaning as you walk through difficult seasons in your life.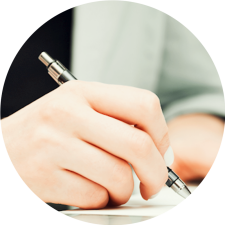 APPOINTMENTS
To schedule a session with one of our counselors:
Call: 704.849.0686
Email: counselinginquiry@carmelbaptist.org

Evening appointments are sometimes available upon request.
NOTE: Our phone and email address are for counseling inquiries only; no solicitation of any kind will be answered.
FEES
45-55 Minute Session: $120.00 (also applies to the first session)
Fees are due upon completion of each session. We accept checks payable to Carmel Counseling Center and credit cards. We are no longer able to accept cash payments. We are not networked with any insurance.
If you are not a Carmel member and are unable to pay for services, you may contact your church or ministry to see if they would be willing to assist you.
CANCELLATION POLICY
If, for any reason, you are unable to keep your appointment or need to cancel or reschedule, please notify your counselor at least 24 hours prior to the appointment. If you do not cancel 24 hours prior, you will be responsible for the session fee. Contact your counselor to leave a message of cancellation. Do NOT leave a cancellation message on the main Carmel Counseling Center line or with anyone other than your counselor. Your counselor's extension number is listed in the Directory of Counselors, which is one of the greeting prompts.
CONFIDENTIALITY

All counseling is held in strict confidence between the client and counselor. The only exception to this policy occurs in the event of imminent danger (suicidal and/or homicidal threat and/or suspected child abuse). In such instances, proper help will be sought. All other outside consultations will require signed consent from the client.