First Steps & Baptism
MAKING YOUR CHILD'S FAITH DECISION MEANINGFUL AND MEMORABLE TOGETHER!
Carmel believes that parents are the primary disciple makers of their children and that making disciples at home should be a high priority. The First Steps classes are a part of the strategy to equip parents to lead their child into a deeper relationship with Jesus Christ.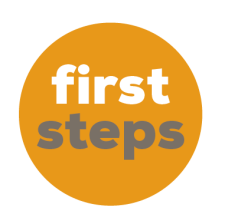 First Steps is an interactive, 4-week class for children in grades 2-6 and their parents, who are ready to follow Jesus as Savior. The 1st class is a parent only class offering parents an opportunity to engage with our CarmelKidz Minister, Michelle Embry.

First Steps has been developed for families to explore and learn together and identify spiritual foundations such as: who Jesus is, faith and belief, repentance, salvation, baptism and communion in a child friendly way. Children and parents should participate in First Steps before a child moves forward with believer's baptism.
First Steps is offered throughout the school year on Sunday mornings. Class size is limited and pre-registration is required for those who plan to attend.
Registration is now open for November 2023. The dates will be as follows:
November: Oct. 29, Nov. 5, 12, 19
When registration fills for 1 class, then registration opens for the next class.
IF YOU HAVE A QUESTION, PLEASE CONTACT CARMELKIDZ MINISTRY.