Milestone: Dedicating my Family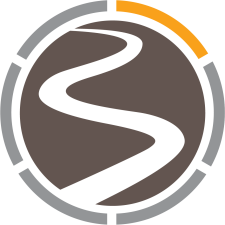 Congratulations on parenthood! Carmel's desire is to partner with you as you guide your children to become disciples of Jesus Christ. We have strategically laid out 6 Milestones -- key moments in a child's life that encourage parents to leverage everyday opportunities to uniquely disciple their children. We embark on this journey with the first Milestone: Dedicating my Family. On this part of their journey, parents learn how to become their child's primary disciple-maker, and commit to intentionally teach and train their child in the ways of the Lord.
God has entrusted you with a precious gift for a short season. This milestone recognizes that each child is a gift to us on loan from God. We are committing to steward these treasures in a way that honors God and to pray for our children to love God with their whole heart.
We want to invite you to a weekend of celebration (as well as a required class on Wednesday, August 30 at 6:30pm). First, we would like to invite your extended family to join you for a Dedication Brunch on Saturday, September 16, 2023 from 9:30 to 11:00 am where we will learn a bit more about what it means to become our children's primary disciple-maker and commit to be intentional about teaching and training our children in the ways of the Lord. That morning will include a special time of dedication followed by a delicious breakfast as we celebrate together. The culmination of the "Dedicating my Family" milestone takes place on Sunday morning, September 17, 2023 in one of our three worship services as you will make your commitment public before your church family.
Your willingness to participate in this important moment will speak volumes to your child one day. It is a joy to partner with you as you commit to raise your children to become disciples of Jesus. We look forward to seeing you on August 30.
Upon completion of your registration, we will send you an email asking for a few additional details about your family. PLEASE NOTE: The deadline to register for this Milestone Event is Sunday, September 3, 2023.
If you have questions about the dedication service or need additional information about the Preschool area, please call us at 704.849.9723, opt. 1. We would love to help you in any way that we can.