Online Carmel Prayer Path
Welcome to the Online Carmel Prayer Path! Carmel's mission is to make disciples of those Nearest, our Neighbors and the Nations. The Carmel Prayer Path is one way we can join in this mission. The Online Prayer Path is made up of 7 stations that guide us in prayer through the mission and goals that God has given Carmel Baptist. Each station has a passage or verse of scripture, ways you can pray for that station's focus as well as a link to a short video from Carmel staff - to access the video click on the image. It is a privilege to unite in prayer for our family, church family, community and world.
Station 1: Vision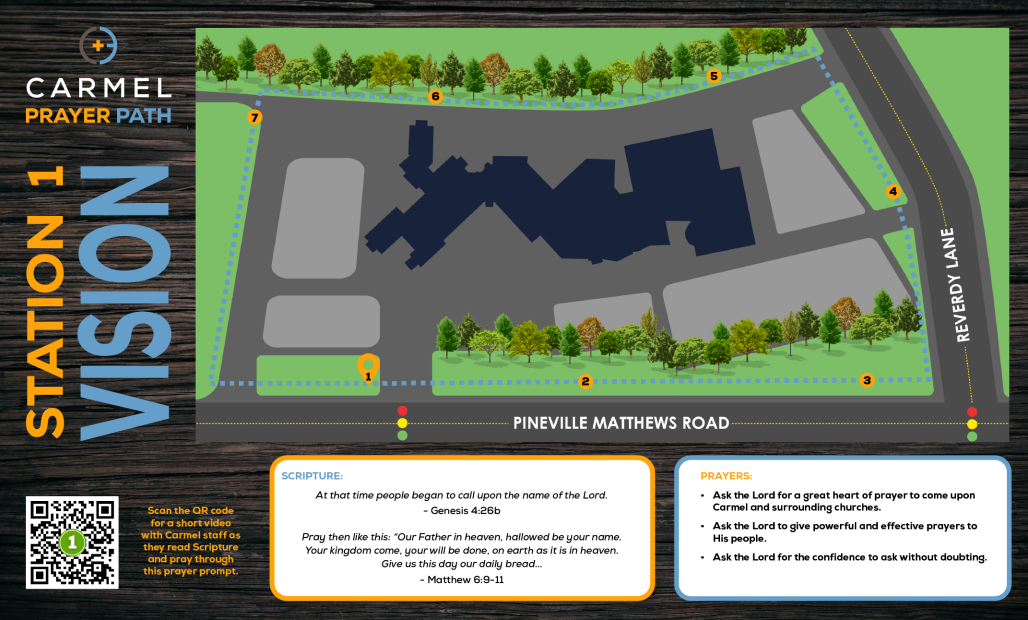 Station 2: Mission (Nearest)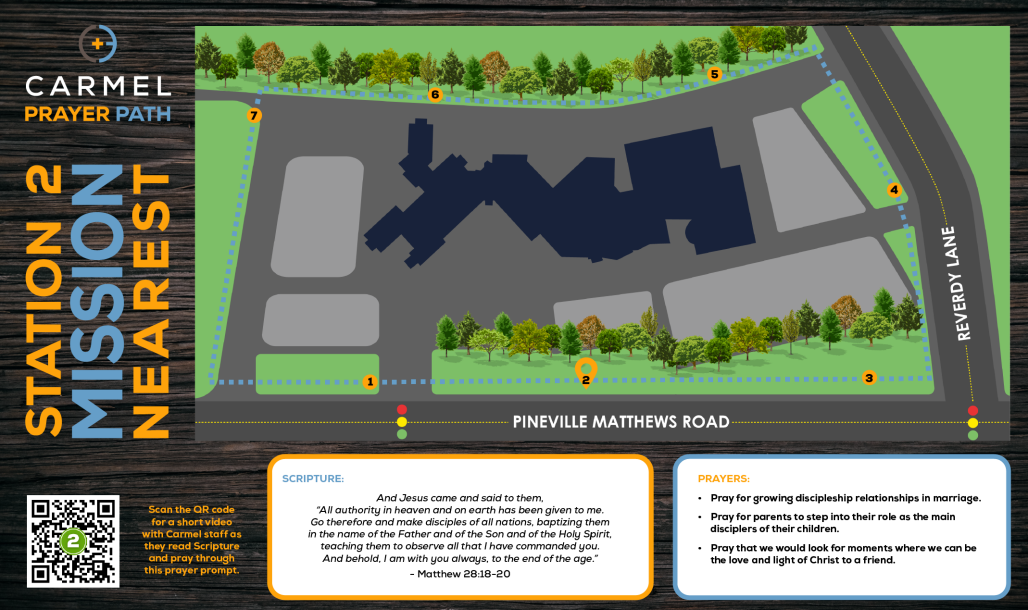 Station 3: Mission (Neighbors)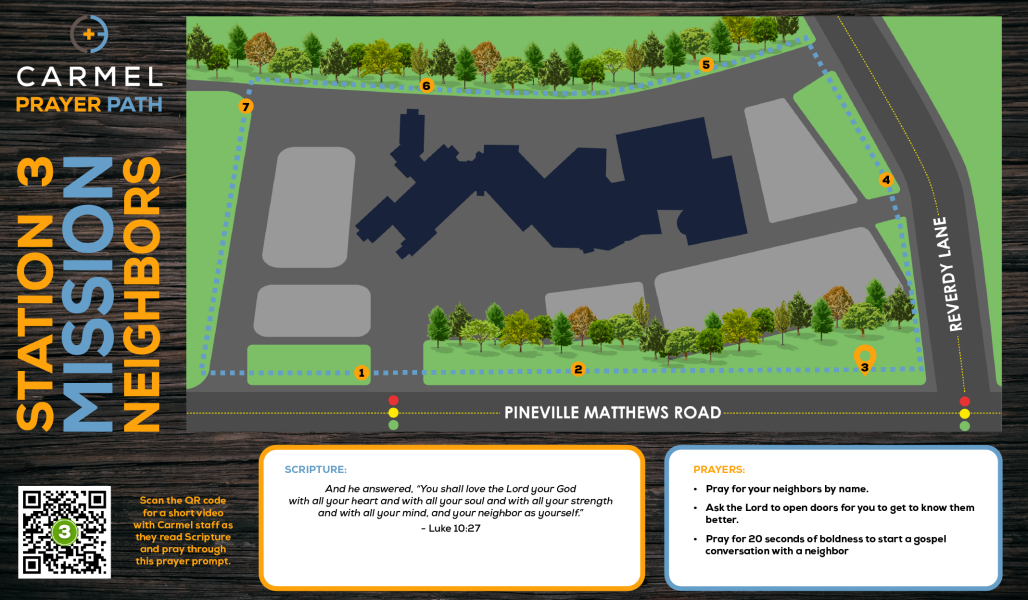 Station 4: Missions (Nations)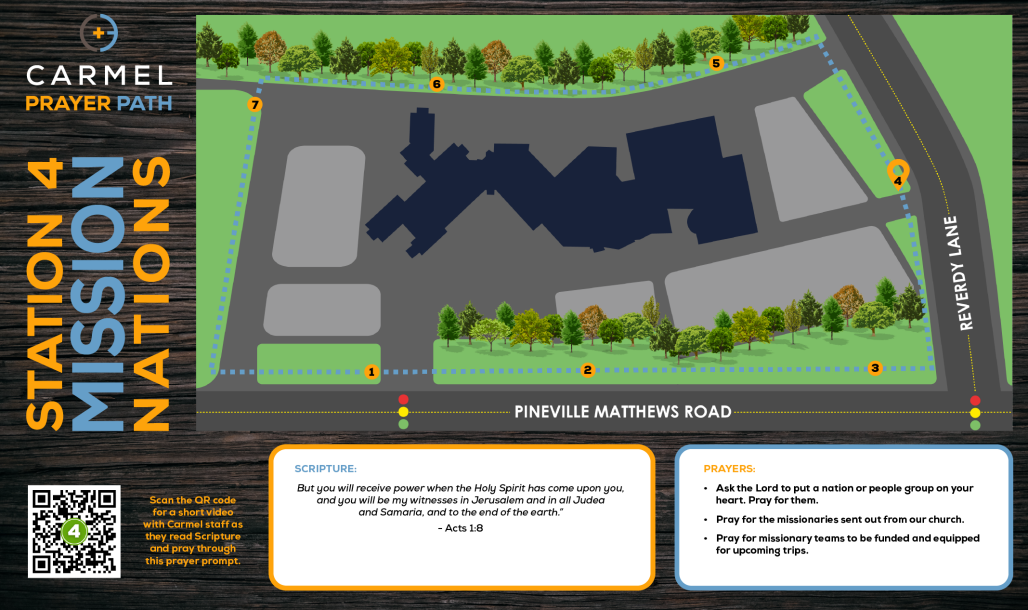 Station 5: Big 3 Goals (Gospel Generation)
Station 6: Big 3 Goals (Gospel Multiplication)
Station 7: Big 3 Goals (Gospel Proclamation)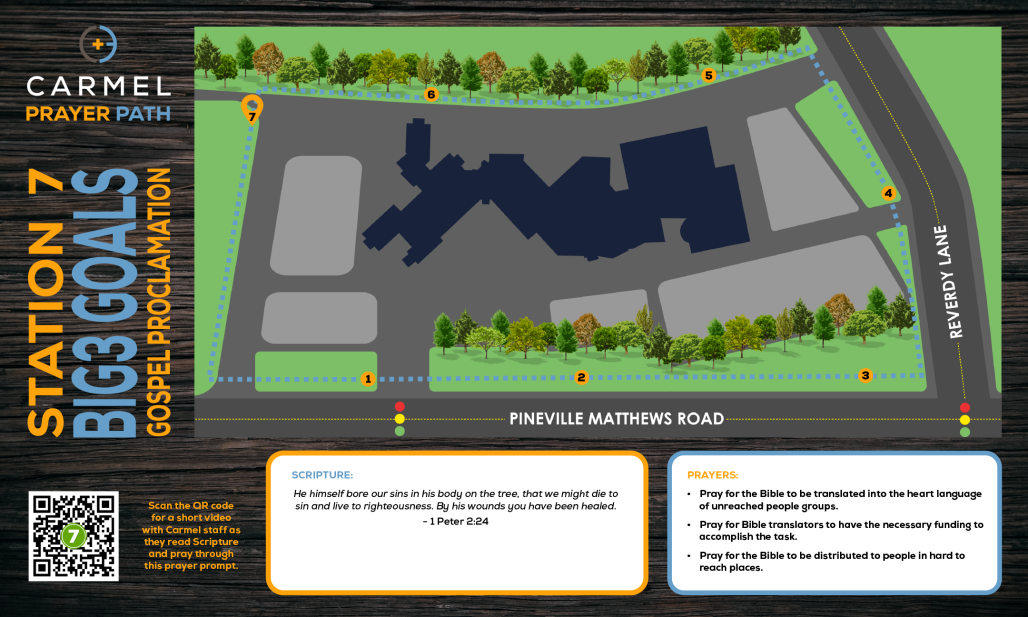 Questions?
Do you want to know more about Prayer and Carmel's Prayer Ministry?