Launching with Purpose Milestone: High School Graduation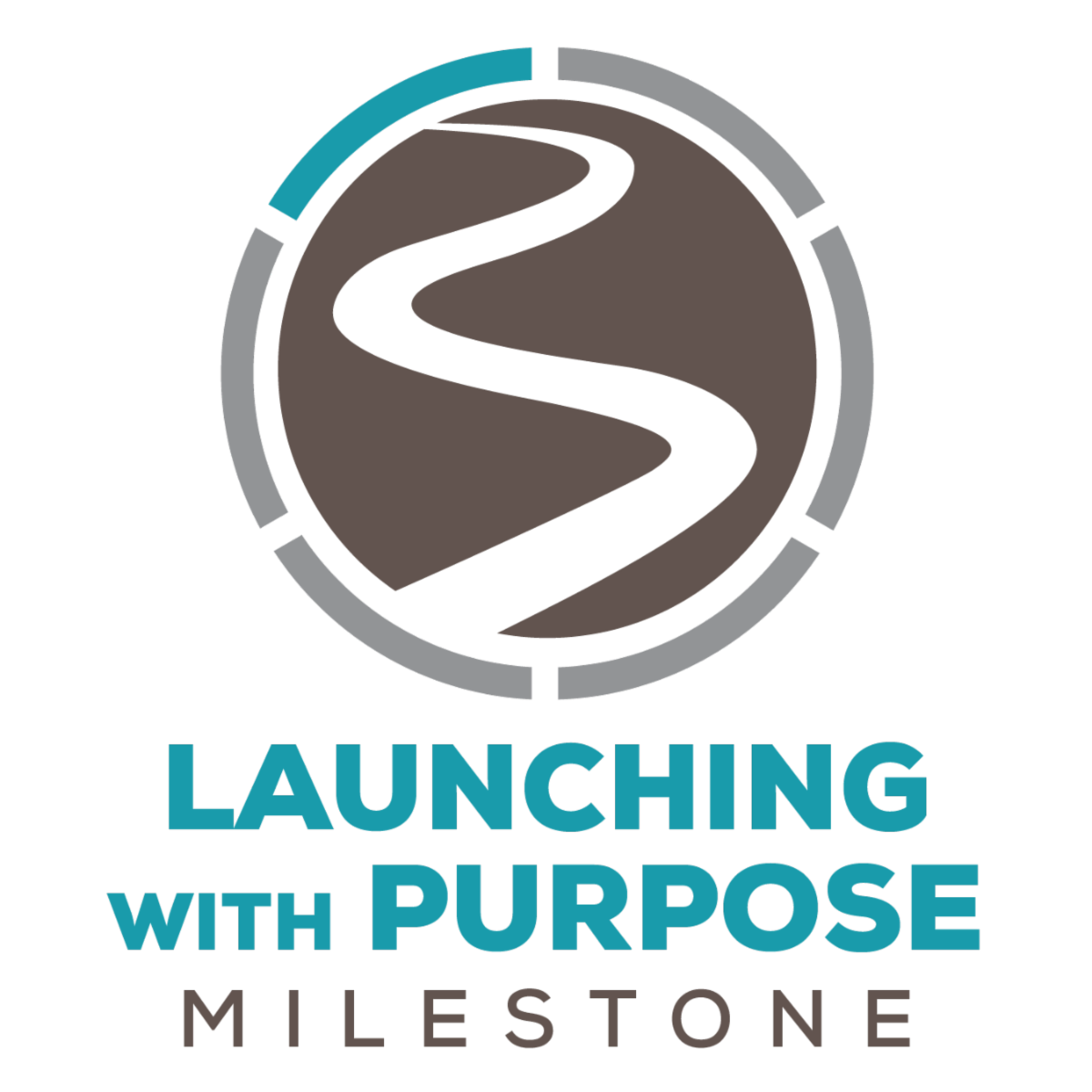 The graduation season filled with many mixed emotions. You have done your best to raise your child to be a follower of Jesus who loves the Lord with all their heart, soul, mind, and strength. While you have made it this far, it is still hard to watch that young man or woman walk out the door into a new stage of life. Our prayer is as they go, they will walk out their faith as they live an ABLE life. To help you make the Launching with Purpose Milestone a special moment in the life of your family we invite you to participate in the following:
Launching with Purpose Milestone Parent Training -

Sunday May 1 at 9:30am
As the primary disciple-makers of your student, we will gather in the Student Auditorium to equip you to launch your student into their next phase of life. We will cover details regarding our milestone celebrations along with providing you vision for the Young Adult Ministry here at Carmel.
Launching with Purpose Milestone Dinner - FRIday, May 13 from 6:00 - 8:00pm
Gather as a family to honor your graduate and intentionally speak blessing as you launch them into the next phase of life. Dinner will take place in the Student Auditorium at Carmel and will include a catered meal and program. The entire family is encouraged to be a part of this special time.

In addition to dinner, we would like for each parent to write a letter of blessing to your graduate. Your blessing will mean so much to your student. We have included information below that will help you do this. You will have an opportunity to read this letter to your senior (privately) during our time together on Saturday night. We hope this will be the highlight of the night for you and your graduate. Each graduate will receive a gift from the student ministry during the evening. We also encourage you to ask friends and family to write letters of encouragement to give to your graduate during the evening as well. See BLESSING YOUR GRADUATE below.

If you would prefer to join us online rather than in person, you are welcome to make it a special evening in your own home and tune in to our live broadcast for the night. Please go ahead and register as well so we can provide you with all of the details for the night.

Cost for the Dinner:


• Free - Graduate

• $10 - Family members 18 or older

• $5 - Family members 17 or under

• Max 10 per family (including graduate/s)
Launching with Purpose Milestone Recognition - Sunday, May 15 (all 3 services)
Pastor Alex and Student Pastor Ryan Jackson will be recognizing and praying blessing over the graduates at the end of all three services on Sunday, May 15. Graduates and their student leaders will celebrate during the 9:30am DC time together as well.
It has been a privilege to watch your students grow and mature; we are going to miss them deeply. They are an incredible group of students! I look forward to celebrating the Milestone of High School Graduation together!
---
What We Need From You - BY APRIL 1


We need a baby/toddler and senior picture for each graduating senior

.

These pictures will be utilized for various pieces of media to celebrate Milestone 6.

Please e-mail them to (please email with any questions as well).

Please have your digital pictures ready to e-mail when registering. You can take your physical photos to CVS, Walgreens, etc., if you need to have them scanned.

Taking photos of photos is not recommended

.
Please rename the image files as follows:

• Last Name, First Name - Baby/Toddler

•

Last Name, First Name - Senior

Preferred format is Portrait (vertical). Formal or Candid pictures are fine.

Pictures received after April 1 will not be included in the graduate publications or video

Register your Graduate below for both the Milestone Dinner and Graduate Recognition

Please select ONLY your Graduate's name where it says "Which family members will be attending".

You will be able to add family members later in the form

.

If your family is unable to attend the Milestone Dinner on Friday, but will be participating online, or attending just the Graduate Recognition on Sunday, May 16, use the same link to register.


***Opening in February***REGISTER HERE - please select ONLY your GRADUATE's name when registering*
*you will be able to add family members later in the registration
---
BLESSING YOUR GRADUATE




What will the blessing time at the dinner look like?
You will have about 20 minutes.

You will be free to choose your location for the blessing on our campus. Consider choosing a place that is meaningful in the life of your student.

Please let your family know ahead of time if you would like for them to be a part of the blessing. We encourage you to include all family for at least a portion of this time.
Help with writing a blessing letter:
See example included the letter sent to your home.

See example at this

link

.

Please include how special they are and what they mean to you.

Let them know that you will be praying for them and that it is time for them to spread their wings and fly.

Add some Scripture that you can pray over them.

If you need additional help, please call or email for suggestions.