The Journey
We cannot be men in the presence of God and be men who are unchanged. When we follow Christ out of the darkness, into His light, we are changed into men of purity and integrity, as we become more and more the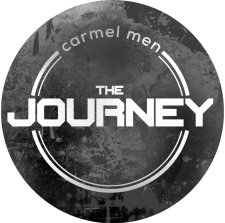 men we were created to be. You are invited to join us as we make this journey together.
Mark your calendars for the Men's Journey on either Tuesday mornings 6:30-8:00am, or on Wednesday evenings from 6:15 - 7:30pm.
Registration for Fall 2022 Journey Groups is now open! You can register using the link below.
Who: Men, young & old, ages 16+
When: Tuesday mornings 6:30-8:00am or Wednesday nights 6:30-7:30pm
Where: On-Campus at Carmel Baptist
Questions? Contact Jim Hughes 704-847-8575 or