CarmelKidz VBS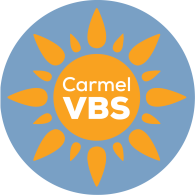 Summer Discipleship WeekS
Summer is a great time to focus on an intentional Discipleship track, so we have created a special week for CarmelKidz 1st, 2nd and 3rd graders.
1st-3rd Grades (completed grades): We offer an exciting on-campus adventure for 3-year-olds through 3rd graders. This year's theme will be Expedition Egypt where we will study the life of Moses. Registration is all on 1 form!
Do you have a 4th- 6th grader (completed grades)? CarmelKidz camp is just for them. Click here to learn more.
VBS for recently completed 1st -3rd Graders 2022
Expedition to Egypt
Registration is now closed for all groups as we have reached capacity
Waitlists for closed groups are now full.
The Summer Discipleship Weeks are designed to be kid-friendly learning environments that allow your kids to:
Deepen

their understanding and relationship with God
Discover

God's truth
Develop

friendships through a shared experience with their peers